3 Tips to Hang Artwork for Staging and Decorating
Professionals in the field of home staging understand the significance of a well-placed photograph. Your decor can be made or broken by how and where you hang your photos and artwork. Understanding how to hang pictures can make it a lot more fun, whether you're a designer, a home staging expert, or enjoy decorating your space. Some people buy off-plan property for the exhibition of their artwork and showing their talents.
It's All About the Size:
To hang the pictures and photos, firstly, you have to check the size of the wall then hang the images according to the size of a wall. Too many photographs on a tiny wall can appear cluttered (a home staging "don't"). A miniature painting on a vast wall, on the other hand, can seem ridiculous and unfinished. If you have a vast space to occupy but only have little pieces of art, arrange them together to create the illusion of a larger piece of art.
Make A Galleries Wall:
Creating a gallery wall is one of the most significant ways to hang photos in groups. Despite the fancy moniker, the concept isn't tricky or narrowly defined. A gallery wall is just a collection of varied images and objects to form a unified whole. Photographs, artwork, illustrations, and other artifacts can be used to create a gallery wall. When utilized for house staging, its major function is to provide warmth to a cold wall or a lifeless room.
When choosing art for your gallery wall, consider color, style, and theme to ensure that everything looks good together. There are no hard and fast rules here but juxtaposing a vividly colored sports shot with a pastel still life will almost produce a sense of dissonance. If you want to keep your artwork eclectic, go for cohesion by framing it in matching frames or using the same color and style mats.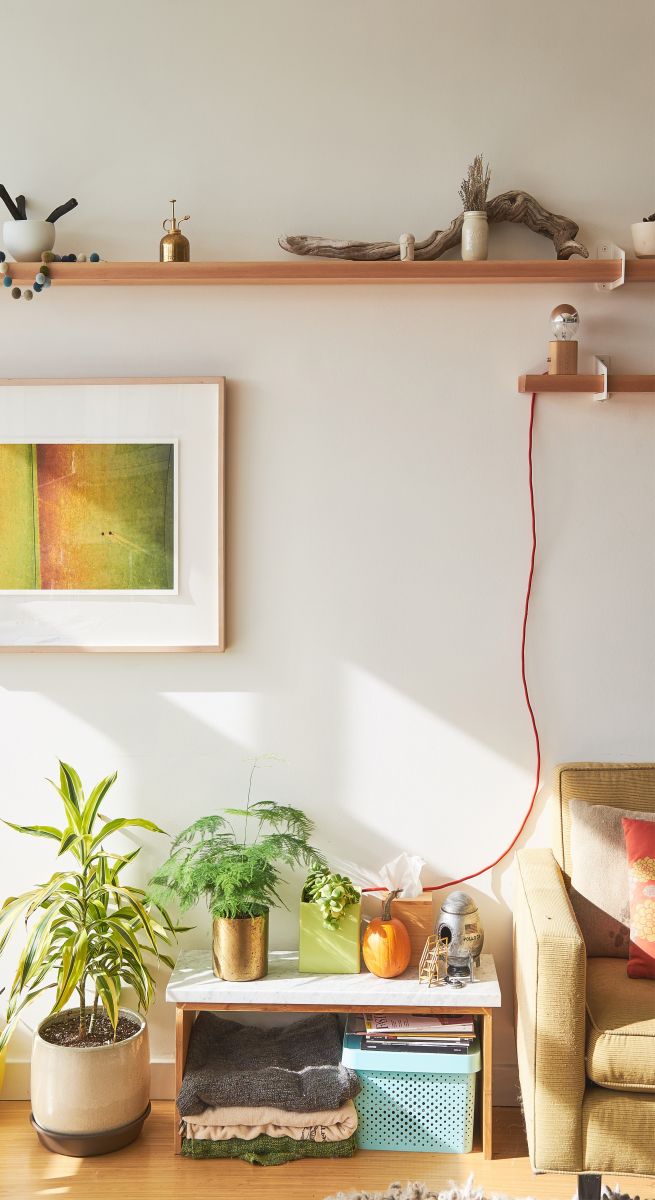 Picture Perfect Positioning:
There's an art to hanging photos appropriately to contribute to the room's flow and appearance without looking out of place. Hang individual pictures at eye level if you're hanging them individually. On an empty wall, the middle of the painting (not the top) should be around 58 to 65 inches from the floor. Consider the entire group as one unit when dealing with a gallery wall or group of hanging art and strive for the centerpiece in your gallery to be at eye level. However, don't be too rigid and explore the following variations:
Avoid leaving a significant gap between the top of the furniture and the bottom of the image when hanging photos over a sofa or other pieces of furniture. The maximum aperture should be four to six inches.
If you're hanging art in a place where people sit rather than frequently stand, such as a dining room or a living room, eye-level will be lower, so you'll have to experiment to discover the best hanging position. To do so, have one person sit in a chair and point out where the image should hang.
Consider the people who are going to see the art. If you're hanging a gallery wall in a child's room, go a little lower than the typical 150cm.
There is a proper method for hanging your gallery wall. When hanging a collection of art, begin in the middle with the most oversized item and work outward in a grid to achieve balance and harmony. Each component should be spaced 2 to 3 inches apart, considering how it will interact with other items in the room.
How to Hang Art:
Home staging professionals understand that a bit of forethought can go a long way toward making your home appear fantastic. Create a full-sized, labeled paper template for each piece of art or photo once you've picked which ones to display. Place each template on the wall with low-stick glue to see how the layout will look.
Consider the weight of each piece and the mounting that should utilize before picking up a hammer or screwdriver. Another home staging tip is to use your paper templates to determine the proper placement of each mount, then drill or hammer right through the paper and peel it off when you're finished.
Alternatives to Wall Hangings:
You don't have to hang wall art to stage your home. Try displaying artwork on a floating shelf as an alternative. These shelves make it simple to different group pieces of art. They also provide you the freedom to experiment with varying groupings of artwork without committing to hanging each item. When using the shelves, keep in mind the same guidelines for grouping photos and the rules of height arrangement.
Home staging art is only one part of a larger aesthetic scheme. Consider renting furniture to provide the finishing touches you need for the most outstanding overall look for your home staging endeavor.
---