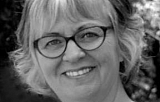 Gisèle Vivier
Mont-Saint-Pierre, Canada
More artworks by this artist
Certificate of authenticity
Yes
Peinture acrylique originale et unique réalisée au couteau sur toile de format galerie 24'' x 24'' 1.5'' (60cm x 60cm). L'oeuvre se poursuit sur les quatre côtés. Un vernis ultra brillant protège l'oeuvre. 2019 - Cette oeuvre a reçu la médaille d'or dans la catégorie abstraction lors du Gala international des Arts visuels Son et lumière du 34e concours annuel. Organisé par Le Cercle des artistes peintres et sculpteurs du Québec CAPSQ. __________________________________________________________________________ Original and unique acrylic painting made with a knife on 24 '' x 24 '' 1.5 '' (60cm x 60cm) gallery format canvas. The work continues on all four sides. A very glossy varnish protects the work. 2019 - This work received the gold medal in the abstraction category at the International Visual Art Gala Sound and Light of the 34th Annual Competition. Organized by Le Cercle des artistes peintres et sculpteurs du Quebec CAPSQ.
Leave a comment
You must register or login
You must be logged in to like or follow. Please register or login to continue.