The early life of Raphael Sanzio
It is impossible to explore Renaissance painting and artistry without mentioning the name of Raphael Sanzio. The Italian Renaissance artist Raphael can be described as one of the most exceptional artists of the Renaissance. He created impressive works of art throughout his life that are still relevant to this day. The biography of Raphael Sanzio began in 1483 when he was born. His early life was characterized by a lot of tragedy as he lost his mother when he was just nine years old. His father Giovanni Santi wasted no time in finding a new wife but he too dies shortly afterward in 1494. These two tragic events left young Lorenzo as an orphan at the early age of eleven. The young artists had already demonstrated his giftedness by creating a stunning self-portrait. Although rocked by the demise of his parents, the young lad continued to work in his father's studio. It is speculated that he operated this studio in collaboration with his stepmother. It is claimed by Vasari that Raphael's father sent him to learn under Pietro Perugino. However, it is worth mentioning that Vasari's account is the only account that offers insight into Raphael's possible apprenticeship. Other accounts claim that he underwent training from Timothy Viti. While all of these are purely speculative, it is recorded by many contemporary historians that Raphael served under Perugino. This claim is reinforced by the strikingly obvious similarity between the works of Raphael and the works of Perugino.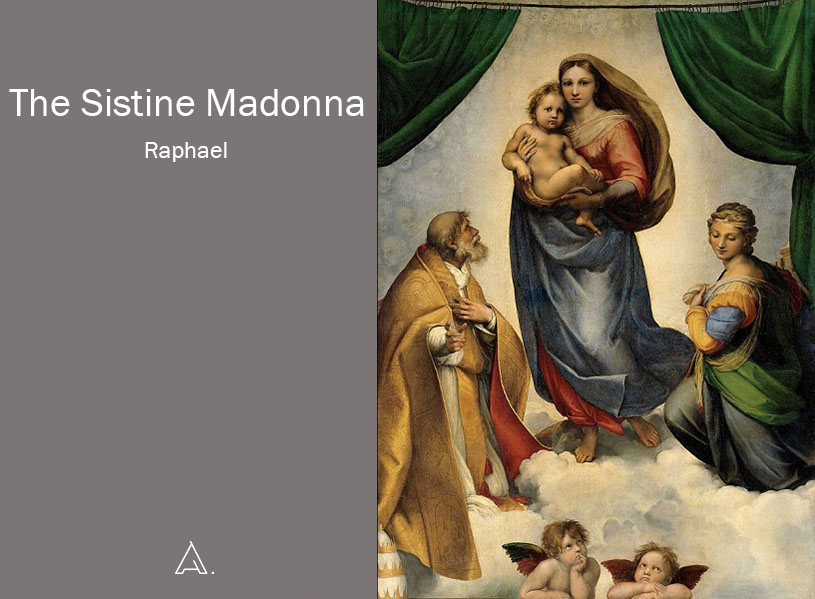 Image via https://fr.wikipedia.org
While their works could not be differentiated from one another before, modern advancements and technology have made it possible through scientific analysis to tell the difference between their paintings even when they jointly embark on a painting project. Nonetheless, it is evident that Raphael Sanzio paintings share a lot of similarities with the works of Perugino. While there are many magnificent Raphael artworks which were created later during the course of his professional life, it is worth mentioning that his first recorded painting is the Baronci altarpiece. This painting was custom-built for Andrea Baronci's chapel and features what could be described as an angel with a scroll. After this impressive work, Raphael continued painting for many clients which were mostly churches. Resultantly, most of Raphael's paintings have a religious theme or expressly depicts a religious entity. Raphael biography and early life were characterized by his quick rise into becoming one of the most sought-after painters in Italy. It is evident that Raphael Sanzio was a genius who created a reputation for artistic mastery at a young age. Many paintings by Raphael in Renaissance remain celebrated masterworks till date and reflects his ingenuity and mastery. Before many of Raphael famous paintings, he was involved in the creation of beautiful cabinet paintings. At this time, it is speculated that most of his patrons were connoisseurs in the Urbino court. By 1502, Raphael was set on a path which led him to Florence and this journey sparked the flames of creativity that sparked some of his greatest masterworks.
The influence of Florence
| | |
| --- | --- |
| | |
| Image via https://wikimedia.org | Image via https://en.wikipedia.org/ |
It can be asserted that the professional career of Raphael entered full swing when he moved to Florence. However, it is worth mentioning that his professional career is such that was characterized by constantly traveling. It is clear from history that he explored most parts of Northern Italy where he was actively involved in panting for various patrons. Notwithstanding that Raphael traveled a lot, it is apparent from the works that he resided in Florence for quite some time. During the period of his stay in Florence, it is believed that he assimilated the Florentine style of painting and artistry. It is the general assumption that Raphael spent about 4 years in Florentine. Just like many other renaissance painters that stayed in Florence, Raphael Sanzio painting was such that adopted the Florentine style and technique. However, his painting could be described as a hybrid Florentine style as he was notably dynamic and intricate in his works. Most of his paintings will have difficult positions while the main subjects remained peaceful. Raphael Sanzio works such as the fighting nude men, the portrait of a young woman and the pyramidal Holy Family are some of his celebrated paintings. While they are not considered as Raphael famous artworks in contemporary times, these paintings were sensational when they were created. The technique and style adopted in the creation of these artworks remain topnotch. It is widely asserted by experts that the technique and approach used in the creation of the young woman are very much similar to Leonardo Da Vinci's Mona Lisa painting. The intricate approach of this painting technique is such that creates a three-quarter compositional feature.



Raphael Sanzio painting can be found in one of the biggest private collection of paintings ever (Royal Collection). The painting which adopts the technique used by Leonardo Da Vinci in the painting of Leonardo's Lost Leda and the Swan features a Contrapposto pose. His dynamic painting style is evidently seen in the drawing of His Deposition of Christ which adopts the use of classical sarcophagi in a way that accommodates plenty diverse images over a limited space while executing an impressive organization. One of Raphael renowned paintings was created during the time frame of 1502 to 1503. The painting of Mound Crucifixion is undoubtedly one of the most impressive works of art till date. The mastery and creativity with which this work was created remain a spectacle. The painting was custom made as an altarpiece for the church of San Domenico, Citta di Castello. This great painting was followed by many more incredible works by Raphael.
Roman Period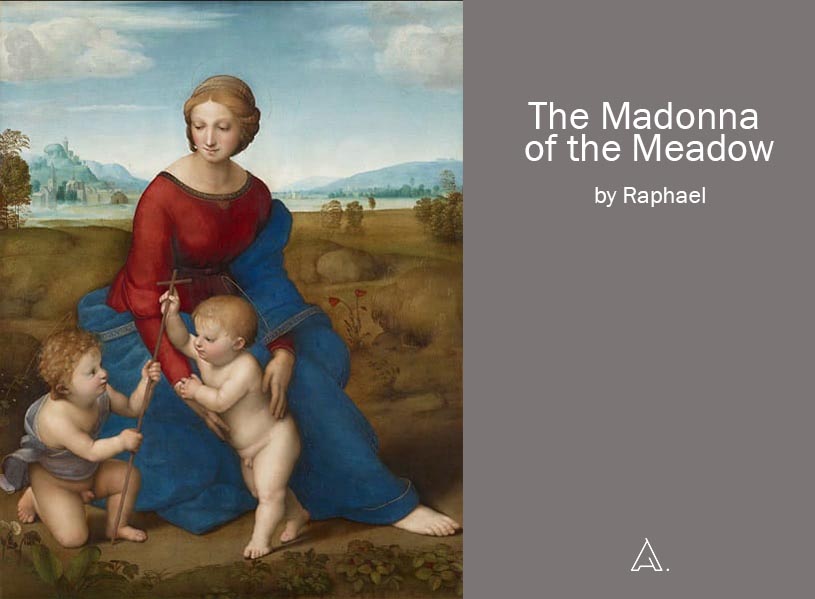 Image via https://en.wikipedia.org
While Raphael was a traveling artist for the most part of his professional career, he resided in Florence for a long time. Apart from Rome, Florence is the place where Raphael spent most of his time in one place. He was there for the period of 1504 to 1508 and he created many impressive paintings there. Ansidei Madonna, the 'Baglioni' altarpiece, and the 'Madonna del Baldacchino were some of his many works in Florence.Following the arrival of Raphael in Rome, he was contacted by Pope Julius the second. One thing that characterized most of Raphael's professional career is that most of his patrons were religious institutions and figures. He was hired by the Pope to handle the painting of the Pope's private library. However, the painting of the library involved many other artists.
| | |
| --- | --- |
| | |
| Image via https://mydailyartdisplay.wordpress.com/ | Image via http://www.raphaelpaintings.org/ |
The Stanza Della Segnatura was left exclusively for Raphael to handle. He was given the mandate to paint and decorate this room with frescos. Till date, the Stanza Della Segnatura remains one of Raphael most famous artworks. The painting of the Stanza Della Segnatura was one of the biggest works of Raphael at the time as he was not accustomed to handling projects of that proportion. It was visible and apparent that his work on the Stanza Della Segnatura was inspired by the works of Michael Angelo's Sistine Chapel. Following the completion of this masterpiece, Raphael went on to handle many other impressive projects for mostly religious patrons. During the period of 1512 and 1514, he was involved in the creation of The Mass at Bolsena. Raphael self-portrait with a Swizz Guard contained in the fresco as well. It was around this period that he embarked on the creation of what is still regarded as one of Raphael best paintings, La Donna Velata. The painting is a portrait of a beautiful woman dressed in wealthy Roman regalia and appears in a majestic fashion. Referred to as the mistress of Raphael, this painting is one of the most cherished paintings of women that is kept till this date.
Works of Raphael
| | |
| --- | --- |
| | |
| Image via https://www.pinterest.co.uk | Image via https://colourlex.com/ |
Raphael was involved in the creation of many works of art. Most of his jobs were either fresco, paintings or portraits. However, like most of the artists of the renaissance period, his works were custom made for patrons who hired his service. Raphael Sanzio works include the Christ Falling on the Way to Calvary. This painting was commissioned by Santa Maria which is a Sicilian Monastery. The painting was finalized in 1517 and is regarded as Raphael most provocative works. Interestingly, Raphael was an architect as well even though he was only celebrated for his accomplishments as a painter and an artist. Raphael was an expert architect and was actively involved in the design of many structures. It is worth mentioning that he was regarded as a renowned architect at the time (particularly during the period of the 1510s).
During the period around the 1520s, Raphael created what is recorded as his final painting. The transfiguration is a celebrated panting not only because of the technique and style that was adopted in the execution of the work but because it had great significance as being figurative of Raphael's evolution as an artist. Raphael Sanzio portrait of A young man and The Transfiguration are some of his many artistic works that have left people wondering about is technique and style.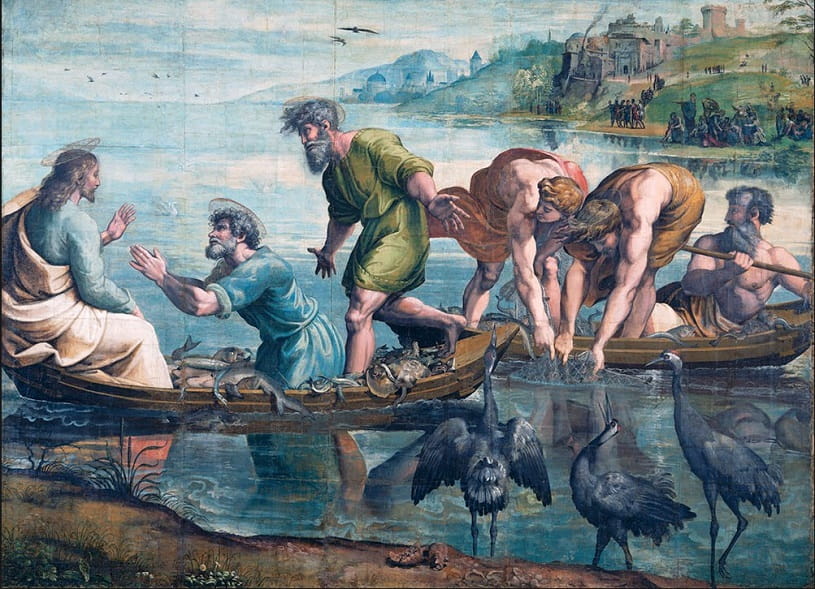 Image via http://www.vam.ac.uk/
Raphael school of Athens painting remains one of the most analyzed works of art from the Renaissance period. Undoubtedly, Raphael will always be remembered for the creation of this masterpiece which serves as one of his biggest works. The painting style of Donatello is believed to be inspired by the creations of Donatello, Michelangelo, and Leonardo. However, most of his paintings were created with oil technique and could be described as an oil style painting. This can be attributed to his involvement with Venetian painting.
In addition to all of his accomplishments, it is worth mentioning that Raphael was a great teacher and that he owned a workshop with over fifty students in attendance. As a master, he was known to be very efficient and actively involved in the management of the school and in the mentoring of the students. When compared with other famous renaissance painters, he stands out in this regard as being one of the most organized masters.
Some facts of Raphael's life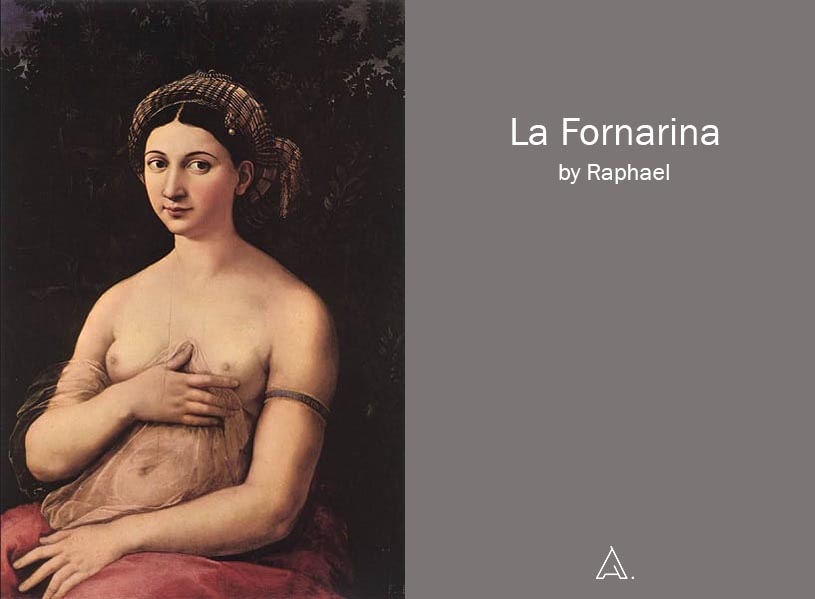 Image via https://mydailyartdisplay.wordpress.com/
He was born in 1483 to a man known as Giovanni Santi. Given various information on Raphael's background, it can be asserted that he was not from an impoverished home. Contrary to what many might think, Raphael was a painter and an architect. Although is reputation as an architect is not recognized by many in contemporary times he was a celebrated architect during the renaissance era during the period of mid-1510. Raphael was wealthy and was very popular in his time. He enjoyed a luxurious and grandiose lifestyle. Raphael could be described as a Casanova as he had many lovers and romantic relationships buy never got married. Names of women with whom he had amorous affairs which includes Margherita Luti., Maria Bibbiena and many more.
Overview of life and Death of Raphael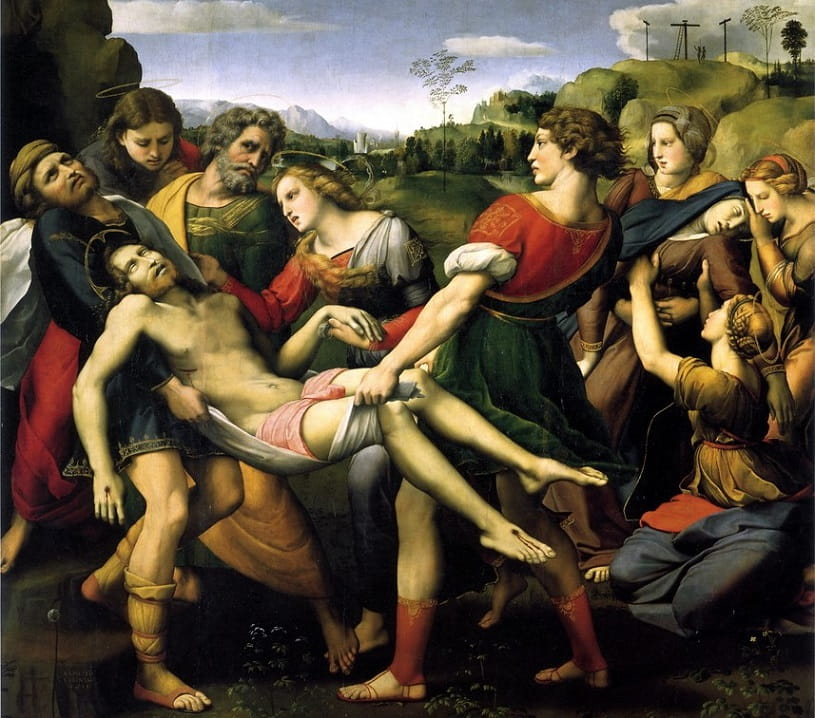 Image via http://artpaintingartist.org/
The life of Raphael is one that was characterized by adventure, traveling and many amorous relationships. He was a celebrated architect but his legacy is found in his works as a painter. In the world of painting, Raphael is known for his portraits and frescos. While most of his works were inspired by Florentine artistry, he spent most of his last days in Rome. Some of his famous works include La Donna Velata, Disputation of the Holy Sacrament, Portrait of Baldassare Castiglione, The Triumph of Galatea, The Marriage of the Virgin, and The School of Athens in 1511 which remains one of his most valuable frescos.
Raphael death remains speculative how it is a known Raphael fact that he dies of fever after a night of extreme sexual intercourse with one of his mistresses. It is reported that he did not admit the reason for his condition to the physicians who attended to him. He was given inappropriate medication which inadvertently led to his demise. Raphael dies on the 6th of April, 1520. His death could be attributed to the fact that he was misdiagnosed.
Raphael made tremendous contributions to Renaissance art and would be remembered for his many captivating frescos and portraits.
---