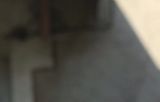 Rosine Charnay
Grospierres, France
More artworks by this artist
Certificate of authenticity
Yes
Marianne pleure..s.o.s terrien en détresse.. Hommage aux personnels soignants et à tous les citoyens qui contribuent au maintien de nos vies.Les symboles de la République Française affecté par le corona virus, le masque voile de la Marianne est volontairement peint de cette façon pour ne pas oublier que chacun se fabrique des masques de fortunes ! C'est les peurs et les pleurs des citoyens qui s'écoulent de ses yeux et cette atmosphère anxiogène qui nous a tous plus ou moins touchée....
Leave a comment
You must register or login
You must be logged in to follow. Please register or login to continue.