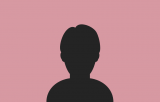 José Lisboa
São Paulo, Brazil
In Gallery
More artworks by this artist
Certificate of authenticity
Yes
https://americanartawards.com/2019-winning-art/ http://highlighthollywood.com/2019/10/worlds-best-cubists-or-neo-constructivists-kurasov-jose-silva-bautista-brennan-powell-abuova/ https://medium.com/@thombierd/25-best-galleries-name-2019s-best-cubists-kurasov-jose-silva-bautista-brennan-powell-abuova-b4e5a7200da2 Assemblage with a subtle Cubist influence, where there is the deconstruction of the image of cars, buildings, guns, engraving and clock with a biblical approach. The city and people perplexed and horrified at what terrifies them. The seven seals is a metaphor for the seven letters of the apocalypse, the clock we have and the beings skull-shaped beings symbolizing death. The colors used are complementary, crayons and fragments of engraving collages, where I play in a playful and relaxed tone with baroque cutouts and the proposed theme.
Leave a comment
You must register or login
You must be logged in to like or follow. Please register or login to continue.