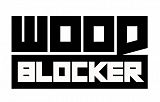 Wood Blocker
Athens, Greece
More artworks by this artist
Certificate of authenticity
Yes
This is my handmade wall decoration work. It is made of round shaped Baltic plywood. The plywood is cut and glued by making cubes. The cubes are rubbed and glued to it at equal distances. As they are centered, they increase in height, thus giving the image of a pyramid.
Leave a comment
You must register or login
You must be logged in to like or follow. Please register or login to continue.