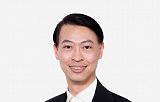 Vincent Liew
Singapore, Singapore
More artworks by this artist
STYLE
Conceptual, Fine Art
Photography: Digital, Color and Paper on Paper. Edition 1/5 Holy Walls is part of the In the Dark series. Framed - Archival Paper - Inkjet, Pigment ink As We Build Walls Around Ourselves, Unknowingly We Are Also Encouraging Others To Build Walls Around Them. Sometimes, Life And Love Are Not About How Much We Have Achieved Or Received. Instead, It Is How Much We Have Given.
Leave a comment
You must register or login
You must be logged in to like or follow. Please register or login to continue.