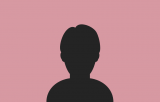 Veena K Arora
Jaipur, India
More artworks by this artist
Certificate of authenticity
No
The flaura and fauna depict the richness of our planet: peaceful deer indicates the essence of animal world, birds show free spiritedness, bamboos are for prosperity, interspersed with energy waves binding us all to each other.
Leave a comment
You must register or login
You must be logged in to like or follow. Please register or login to continue.