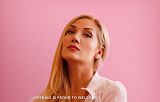 Valentina Butnarciuc
Miami, United States
More artworks by this artist
STYLE
Abstract, Contemporary Art, Expressionism, Modern
This artwork is made on a high quality canvas and materials used to make this work also were the best quality. This artwork was made on a seashore, when early morning, fresh wind, flowers and sea waves merged together.
Leave a comment
You must register or login
You must be logged in to like or follow. Please register or login to continue.