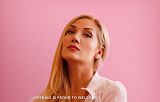 Valentina Butnarciuc
Miami, United States
More artworks by this artist
STYLE
Abstract, Contemporary Art, Expressionism, Figurative
Large elephant - kind, always ready to help adults and children ... In this picture I was inspired by my children, who are very fond of good stories, animals and still believe that good always triumphs over evil ..
Leave a comment
You must register or login
You must be logged in to follow. Please register or login to continue.