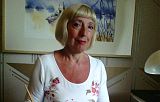 Thérèse Hanot
Liège, Belgique
More artworks by this artist
La vie en rose... Rose indien... Bois de rose... Rose fuschia... Rose cyclamen... AQUARELLE. ORIGINAL EN UN EXEMPLAIRE UNIQUE, signé, certificat d'authenticité. Encadré d'un cadre en bois nacré. A réceptionner à Liège (BELGIQUE) ou Envoi recommandé et sécurisé (sans cadre) Frais de ports offerts pour la Communauté Européenne.
Leave a comment
You must register or login
You must be logged in to like or follow. Please register or login to continue.