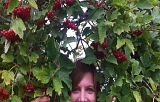 Tatyana Pchelnikova
Kyiv, Ukraine
More artworks by this artist
This painting is a unique original artwork that I will not be able to re-create. One and only! Summer impression-Lighthouse on the sea beach If it's Mainly cloudy outside, if you're in a bad mood, if you do not have enough of a positive in your life ... I offer you a cure for a gray day - landscapes ***SIZE: 31" x 16" x 0.8" **COLOURS: Rich in colours such as blue,yellow . It"s possible to hang a picture without a frame. All of my paintings are professionally packaged .
Leave a comment
You must register or login
You must be logged in to like or follow. Please register or login to continue.