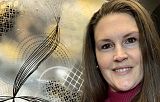 Stephanie Boulet
Saint-Georges, Canada
More artworks by this artist
STYLE
Abstract, Contemporary Art, Street Art
Certificate of authenticity
Yes
Cette peinture et faite d'acrylique et de peinture en canne. J'ai mis je crois tout mes sentiments dans cette toile, elle m'est très personnelle. J'y ai mis mon ressenti face à la situation que nous vivons, nous sommes pris dans ces jeux de société à jouer à des jeux de sociétés chez nous ce qui est ironique. Les couleurs sont fortes et vivantes, comme moi .
Leave a comment
You must register or login
You must be logged in to like or follow. Please register or login to continue.