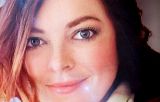 Sophie Fournier
Saint-Lambert, Canada
More artworks by this artist
Certificate of authenticity
Yes
English description will follow. Cette oeuvre fait partie d'un petit nombre de la collection "scènes intérieurs" de Réal Fournier. This work is part of a small number of the "interior scenes" collection.
Leave a comment
You must register or login
You must be logged in to like or follow. Please register or login to continue.