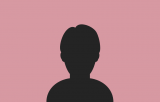 ISAAC MIREKU
Accra, Ghana
More artworks by this artist
STYLE
Drawings & Painting
"When the last tree dies, the last man dies." This saying is one of the commonest in the Ghanaian society, however, its meaning is rarely put into consideration. Trees can be termed one of the life dependants of man, and without trees it is doubtful that man will be able to survive even for a second on the environment. Trees do not only provide food for man, but as well serve as medicine to treat all kinds of diseases. Trees have gone a long way in helping to save the existing problems of climate change in the world. Then art describes unity, two hands coming from different races to help protect the environment.
Leave a comment
You must register or login
You must be logged in to like or follow. Please register or login to continue.