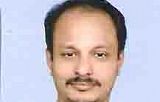 Sai prasshant Paladugu
Warangal, India
In Gallery
More artworks by this artist
STYLE
Contemporary Art, Expressionism, Impressionism
Certificate of authenticity
Yes
The Banjaras are accepted to have begun from the Marwar area of Rajasthan. The word Banjara is said to be gotten from the Sanskrit word vana chara (drifters in wilderness). The word Lambani or Lamani is gotten from the Sanskrit word lavana (salt), which was the essential item they transported over the country. Banjaras were generally steers and salt merchants. They likewise exchanged grain and were known for long-separate product transport before the appearance of the railroads. Amid British standard Banjaras were compelled to surrender their conventional occupations. This prompted some of them settling down as agriculturists close mountains and uneven districts, while others were crashed into woodlands.
Leave a comment
You must register or login
You must be logged in to like or follow. Please register or login to continue.