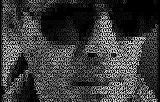 More artworks by this artist
STYLE
Modern, Other styles
Handprints : 245x335mm 20gr. Chinese Ink. Very thin traditional japanese paper, almost translucent, natural yellow, based on mashed young bamboo shoots, fabricated manually** in the vat in China (Fujian*), leaf with leaf then cut again… spécifications: Encre de chine. Papier Japonais fin, très léger, presque translucide, jaune naturel, à base de jeunes pousses de bambou pilées, fabriqué manuellement, feuille à feuille** puis recoupé.
Leave a comment
You must register or login
You must be logged in to like or follow. Please register or login to continue.