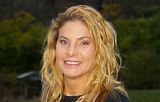 Rebecca Manns
Camden, United States
More artworks by this artist
STYLE
Abstract, Contemporary Art, Expressionism, Impressionism
Stormy seascape over Virginia Beach Va. I love to include the element of birds in my seascapes. They help to express the vasness of the water and the lifting winds.
Leave a comment
You must register or login
You must be logged in to follow. Please register or login to continue.