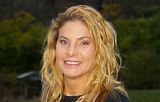 Rebecca Manns
Camden, United States
More artworks by this artist
STYLE
Abstract, Contemporary Art, Expressionism, Impressionism
It is proclaimed that the highest dry desert areas of the United Sates are in Colorado. Having lived in the San Luis Valley only 5 miles (as the crow flies )from the Great Sand Dunes National Park I can say I believe It. I found my love for cloud formations there. The whole area is enchanting. The almost daily thunder heads are conjured up against the mountain like magic, but hardly do they ever drop their loads of moisture for long. This small painting is from memory of the hope that when it rains it pours.
Leave a comment
You must register or login
You must be logged in to follow. Please register or login to continue.