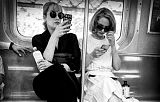 pcagalleryart
Alicante, Espagne
More artworks by this gallery
STYLE
Contemporary Art, Conceptual, Modern
Certificate of authenticity
Yes
ORIGINAL ARTIST
Jean D'hau
Le Réchauffement Climatique (31x48) (81x120 cm) Acrylique sur Toile Original Certifié et signé par l'Artiste. Jean d'Hau est un « empirique » ! Artiste français, il enrichit constamment ses créations, par la peinture qui demeure sa première identité artistique et à laquelle il est très attaché, C'est également cet esprit libre qui s'adonne avec passion à la sculpture et autres arts plastiques. Il est très tôt inspiré par Picabia, Dali, Picasso et par les peintures primitives de Lascaux. Il est également passionné par les œuvres contemporaines d'Andy Warhol, Jeff Koons ou, Roberto Matta. A ceux-ci, à cela, il faut considérer les gens rencontrés lors de ses nombreux voyages ; artistes anonymes ou artisans de renom, s'adonnant à l'art avec l'ambition d'ouvrir à la diversité du monde. Jean d'Hau est un artiste qui ne se prévaut pas d'un mouvement particulier et dont la liberté de découvrir est presque une revendication fondamentale.
Leave a comment
You must register or login
You must be logged in to like or follow. Please register or login to continue.