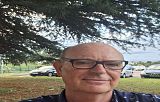 Jean-Michel FRAMERY
Créteil, France
More artworks by this artist
STYLE
Contemporary Art, Figurative, Impressionism
Certificate of authenticity
Yes
L'hiver et le printemps 2020 ont été marqués par la pandémie du coronavirus. Les images diffusées quotidiennement étaient plutôt inquiétantes avec des symboles du virus plus ou moins sophistiqués. J'ai voulu saisir ces instants pour créer un symbole du coronavirus qui soit embelli, avec des formes et des géométries soutenues par du pointillisme., sur un fond rose uni.
Leave a comment
You must register or login
You must be logged in to like or follow. Please register or login to continue.