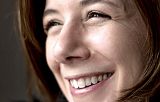 Nathalie Marino
Montreal, Canada
More artworks by this artist
Certificate of authenticity
Yes
« Look deep into nature, and then you will understand everything better » - Albert Einstein Original abstract painting with lots of textures. This piece, covered with sumptuous greens and blues, represents nature in it's own glory. The finish is very glossy and the sides are painted. It's wired and ready to hang. A certificate of authenticity is issued upon purchase. Support: Gallery wrap canvas (1.5 in) Medium: Mixed media (acrylic paint, papers, fine metal strings) Contact me if you would like a reproduction on fine art paper, stretched canvas or metal panel. ----------------------- « Vous comprendrez davantage tout lorsque vous observerez profondément la nature. » - Albert Einstein Peinture originale abstraite ayant beaucoup de textures. Cette œuvre recouverte de couleurs somptueuses représente la nature dans toute sa gloire. La couche de finition est très brillante. Les côtés sont peints et la toile est prête à être accrochée. Un certificat d'authenticité est émis lors de l'achat. Support: Toile galerie montée (1.5 po) Médium: Techniques mixtes (acrylique, papiers, fines cordes métalliques) Contactez-moi pour une reproduction sur papier d'art, sur toile montée ou sur panneau de métal.
Leave a comment
You must register or login
You must be logged in to like or follow. Please register or login to continue.