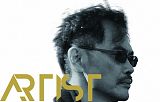 More artworks by this artist
Moored boat from the shore to past the sea in a beautiful sunny afternoon. St. George Island is the site of one of Venice's most remarkable churches. I have enjoy a romantic holiday in Venice.
Leave a comment
You must register or login
You must be logged in to like or follow. Please register or login to continue.