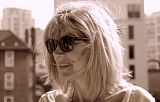 Mila Moroko
London, United Kingdom
More artworks by this artist
STYLE
Contemporary Art, Figurative, Modern, Pop Art, Other styles
Certificate of authenticity
Yes
People love fairy tales and movies with heroes who save either our planet or a galaxy far far away...The new movie brings us a new mysterious and miracle character and he is such a cute creature that our hearts are melting every episode when he appears on the screen. And we are becoming kids watching fairy tails like this... This picture has painted edges which means no need to frame this artwork. Ready to hang.
Leave a comment
You must register or login
You must be logged in to like or follow. Please register or login to continue.