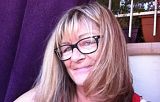 Martine THOMAS
Perpignan, France
More artworks by this artist
Capteur de rêves "BOHEMIEN» Le capteur de rêves est un objet artisanal d'inspiration amérindienne. Selon la légende il sert à filtrer les bons des mauvais rêves. Le capteur laisse passer à travers les mailles de la toile les bons rêves et les songes utiles et emprisonne dans ses mailles les cauchemars et tout ce qui peut perturber le dormeur. Lorsque vient le jour, les mauvais rêves descendent le long des plumes et sont brulés par les rayons du soleil. Ce capteur de rêves à été réalisé en 9/15 heures Matériaux: - cerceau de métal entouré de ruban de satin rouge - fil coton et lin tissé à la main - Perles de rocaille Jaune, orange, bleu - Perles de satin magique (brille au soleil ou à la lumière) - Perles mexicaine bois d'hêtre - Ruban de fleurs au crochet et perles Oeil de Chat - Pierres semi précieuses ( gemmes carré de jaspes bleues) (combat la timidité, protection sur les avancées difficiles ) -Pierres semi précieuses (œil de chat) contre l'adversité - Fleurs de nacre véritable(la pureté des sentiments, l'apaisement contre les combats sentimentaux et amicaux) - Plumes de cygnes,( symbolisent la grâce, la beauté et la bonté,elles sont le symbole d'union et de mariage) - Cerceau: 30 cm de diamètre. Hauteur :80 cm environ TOUS LES CAPTEURS DE RÊVES PEUVENT ÊTRE RÉALISÉS SELON VOS COULEURS,
Leave a comment
You must register or login
You must be logged in to like or follow. Please register or login to continue.