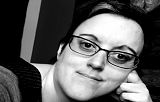 Marie-Eve Larochelle
Trois-Rivières, Canada
More artworks by this artist
Certificate of authenticity
Yes
Cette toile fut réalisée pour le Concours Patrimoine de la région de Shawinigan. J'ai voulu représenter le patrimoine militaire de la région. On y voit le pont de Grand-Mère ainsi que le logo d'un bateau ayant fait la deuxième guerre mondiale. Ce gens, infirmières, militaires et vétérans, aussi solides qu'un pont mais aussi fragile qu'une fleur.
Leave a comment
You must register or login
You must be logged in to like or follow. Please register or login to continue.