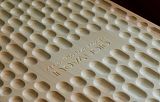 Marc Philip
Princeville, Canada
More artworks by this artist
Première neige au matin, coucher de soleil le soir qui illumine les arbustes, aucun post traitement n'a été appliqué sur cette photo, nous sommes dans le Centre du Québec le 23 octobre 2016.
Leave a comment
You must register or login
You must be logged in to like or follow. Please register or login to continue.