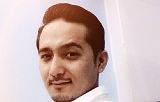 Manzil Lama
Phuentsholing, Bhutan
More artworks by this artist
Certificate of authenticity
No
Punakha Dzongkhag has been inextricably linked with momentous occasions in Bhutanese history. It served as the capital of the country from 1637 to 1907 and the first national assembly was hosted here in 1953. Punakha Dzong is not only the second oldest and second largest dzong but it also has one of the most majestic structures in the country.
Leave a comment
You must register or login
You must be logged in to follow. Please register or login to continue.