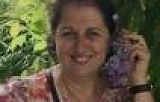 Lotfia Hamak
Maurepas, France
More artworks by this artist
Certificate of authenticity
Yes
Reproduction de la Jeune file à la perle qui est une peinture à l'huile sur toile réalisée par le peintre néerlandais Johannes Vermeer vers 1665. Ce tableau de moyenne dimension est un portrait en buste d'une jeune femme anonyme portant une perle à l'oreille ainsi qu'un turban sur la tête.
Leave a comment
You must register or login
You must be logged in to follow. Please register or login to continue.