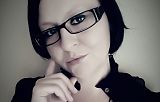 Lezandie Olivier
Pretoria, South Africa
More artworks by this artist
Acrylic on Stretched canvas. This painting represents the struggle of emotion between love and deception and just giving the viewer a blend of crossed emotion just to become engulfed by their own revelations.
Leave a comment
You must register or login
You must be logged in to like or follow. Please register or login to continue.