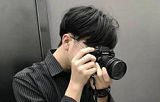 Lester Tavico
New York, United States
More artworks by this artist
STYLE
Abstract, Expressionism
SIZE
6.82666666667" X 4.80666666667"
Certificate of authenticity
Yes
Artist's name : Lester Tavico Email contact author : lestertavico.hino@gmail.com Fax : 202-333-4564 Artwork uploaded on October 7, 2013 Note: Artwork created and posted by Lester Tavico. All are copyright of Lester Tavico, Do not copy any artwork no matter who you are or wherever you are.
Leave a comment
You must register or login
You must be logged in to like or follow. Please register or login to continue.