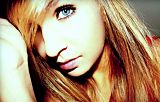 Leandri Heyns
Centurion, South Africa
More artworks by this artist
With my parents going through a divorce during my final year at school, This is a depiction of what my feelings and thoughts was during this difficult time... My dreams and hopes for my future took a turn for the worst. There is no money for me to study after school, even after I have been awarded the top achiever for practical art for the year 2016.
Leave a comment
You must register or login
You must be logged in to follow. Please register or login to continue.