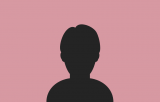 La Wunn Soe
Nairobi, Kenya
More artworks by this artist
STYLE
Realism, Other styles
Certificate of authenticity
No
This painting is the second piece in the wildlife painting series. It focuses on a lioness carrying her baby across the field. The painting shows the love of a mother and the hardness she faces throughout her life in order to raise her child. The title is given "Future King" as a way to remind everyone how they started their lives before they became "kings" of their own lives.
Leave a comment
You must register or login
You must be logged in to like or follow. Please register or login to continue.