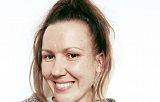 Kristina Saudinyte
Skuodas, Lithuania
More artworks by this artist
For this piece I was inspired by the view I have seen somewhere - a little tree growing on the roof of a brick building. I admire the contrast between a little delicate plant and a heavy solid cold material - such as a brick wall. I decided that if this plant can survive and live in such a lifeless place , than there is hope for everything. I interpreted that thought in my painting. It's a light textured original acrylic painting on canvas. Painting is painted around the edges, giving it a contemporary look and is ready to hang. Every painting is signed and wrapped carefully for shipment around the world to ensure safe arrival.
Leave a comment
You must register or login
You must be logged in to like or follow. Please register or login to continue.