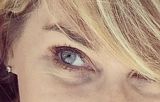 Karen Ross
Johannesburg, South Africa
More artworks by this artist
STYLE
Contemporary Art, Realism
Certificate of authenticity
Yes
This painting originated from my photo study of light and reflection and the interaction between these two young African girls on a rural Transkei beach in South Africa.
Leave a comment
You must register or login
You must be logged in to like or follow. Please register or login to continue.