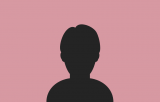 Jo Wotzem
Bruxelles, Belgique
More artworks by this artist
Certificate of authenticity
Yes
Toile surréaliste. Jeux entre le flou et le net qui montre la fragilité des choses par rapport au temps qui passe inexorablement. Le net le présent le flou le passé.
Leave a comment
You must register or login
You must be logged in to like or follow. Please register or login to continue.