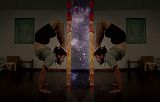 Jose Solano
San José, Costa Rica
More artworks by this artist
Most Costa Rican mornings start with the scent of coffee around the house...the light of the day crossing the window and a person or too on their daily journey to life.
Leave a comment
You must register or login
You must be logged in to like or follow. Please register or login to continue.