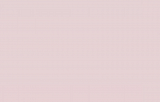 Jorge De la Fuente
San Miguel de Allende, Mexico
More artworks by this artist
The Artist Hand is Carving an Stone to produce a beautifull Female. A Transparent Cloch}k representing The Transparency of Time. The Thread of Life around the subjects. Into the light of a distance window.
Leave a comment
You must register or login
You must be logged in to like or follow. Please register or login to continue.