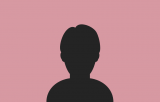 jangaiah polepogu
Hyderabad, India
More artworks by this artist
Certificate of authenticity
No
Sometime I wasted two much time to think about work postpone who doesn't even think about as for a second . When I want to do drawings, I used to do postpone the time I can do is postponing the work, I was wasting time and the work is in pending .in this painting. I have shown me as in personal that how I am was tings my time. As it was my personal feeling .i want to show that in naked as feel in that way. I have shown umbrella there.in man life time is the protect. I have used umbrella as a time to show in a symbolic way as its time protects human, in that paintings I have hand in a skeleton . I done this so because, in my to thought, by wasting time there is nothing, it is dead . time is be in our hands so to show that I have done only for one hand in a skeleton, personal and modern approach I was inspired by drawing , egon schiele, color handling technique Francis bacon and idea otto dix.
Leave a comment
You must register or login
You must be logged in to like or follow. Please register or login to continue.