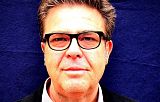 Hilario Ranera
Azuqueca de Henares, Spain
More artworks by this artist
Certificate of authenticity
Yes
Fotografía digital en impresión directa sobre dibond. Bastidor y moldura de aluminio. Las cosas no son como las vemos, son como las percibimos y lo que nos transmiten. Intento acercarme a la abstracción con la fotografía.
Leave a comment
You must register or login
You must be logged in to like or follow. Please register or login to continue.