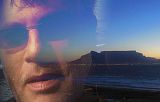 Grant Netherlands
Cape Town, South Africa
More artworks by this artist
Certificate of authenticity
Yes
A surreal look at War, a game of chess, strategy and destruction. War is futile and resolves nothing but horror and a absolute waste with no value to life!
Leave a comment
You must register or login
You must be logged in to like or follow. Please register or login to continue.