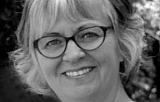 Gisèle Vivier
Mont-Saint-Pierre, Canada
More artworks by this artist
Certificate of authenticity
Yes
Cette peinture est une commande reçu. La cliente a choisi le titre ''Alice'' dimension en centimètre 127 x 152. ___________________________________________ This painting is a received order. The client chose the title '' Alice '' dimension in centimeters 127 x 152.
Leave a comment
You must register or login
You must be logged in to like or follow. Please register or login to continue.