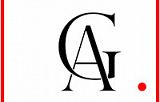 galeriearnaud
La Rochelle, France
More artworks by this gallery
STYLE
Contemporary Art, Mixed Media, Minimalism
Certificate of authenticity
Yes
ORIGINAL ARTIST
P.Dijonneau
Une oeuvre originale représentant des silhouettes à l'acrylique. Un tableau en relief avec un superposition de plusieurs toiles collées sur du bois. Et une silhouette en relief sur carton plume. Toute l'oeuvre est collée sur un support en bois et l'encadrement est intégré. On remarquera aussi l'asymétrie de la taille des bords du cadre qui en fait son originalité.
Leave a comment
You must register or login
You must be logged in to like or follow. Please register or login to continue.