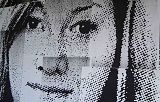 Erika Petunoviene (AYTE)
Vilnius, Lithuania
More artworks by this artist
**The baby's coming from the sky and the mother's relationship. This painting shows the invisible connection, the miracle of transformation to the reality, this moment when dream comes true, but about that nobody knows, only baby that coming out of the sky to the mother ..
Leave a comment
You must register or login
You must be logged in to like or follow. Please register or login to continue.