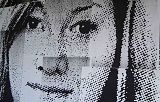 Erika Petunoviene (AYTE)
Vilnius, Lithuania
More artworks by this artist
Its all in one painting, all beauty of summer and its colours: flowers, nature, sky, water, senses, heat, sun, energy, alive, smell...ful of energy and summers beauty!
Leave a comment
You must register or login
You must be logged in to like or follow. Please register or login to continue.