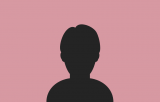 Duhamel Xolot
Valdivia, Chile
More artworks by this artist
Certificate of authenticity
Yes
Valdiviana Surrealista I, with a direct quotation to the work of Magritte, this painting depicts the city of Valdivia in the south of Chile from the aesthetic and imagery of surrealism, and from the vision of the foreign visitor and the university student who crosses the bridge on the river day after day, under a cloud of "numerous" and countless rains, represented by a collage of bus tickets. The Dreams Valdivia hotel, an architectural icon of the waterfront with its omnipresent fish profile, flies into the afternoon sky. And the sedentary and touristic sea lion wears his finery, and greets us with his historical and patrimonial hat. Under the river there are always memories, imaginaries and stories, urban and rural legends, ancient and modern...
Leave a comment
You must register or login
You must be logged in to like or follow. Please register or login to continue.