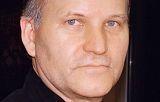 Dietrich Moravec
Burgau, Germany
More artworks by this artist
Certificate of authenticity
Yes
An oldie from 2009. This bed of pebbles seemed a little bit boring to me when I drew it, so I decided to add the eye into it.
Leave a comment
You must register or login
You must be logged in to like or follow. Please register or login to continue.