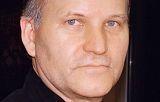 Dietrich Moravec
Burgau, Germany
More artworks by this artist
Certificate of authenticity
Yes
There are so many exotic fruits I idn´t know until I started to paint fruits. I am always amazed by their different shapes, colours and textures - and of course of their taste.
Leave a comment
You must register or login
You must be logged in to like or follow. Please register or login to continue.