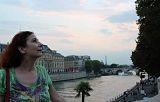 Diana Coatu
Sibiu, Romania
More artworks by this artist
STYLE
Drawings & Painting
Certificate of authenticity
Yes
Digital Painting - 2019. Acrylic ,impasto.Limited Edition of #15.Printed on canvas or paper.100% cotton, archival inks.Museum Quality. Unframed. IImage: 122 cm x 97cm Overall: 135 cm x 110 cm.Certificate of authenticity signed by the artist. Printing process : Commissioned original artwork produced on demand. Delivery : Ready to ship 16 working days after order is placed.
Leave a comment
You must register or login
You must be logged in to like or follow. Please register or login to continue.