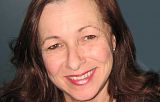 Denise Turcotte
Mirabel, Canada
More artworks by this artist
Un nouveau printemps, une nouvelle histoire. Tel un nouveau printemps qui ouvre sa porte m' invitant à la franchir, j'accueille cette nouvelle histoire qui se présente à moi et je m'engage avec confiance à travers ses pages. De la levée du jour naissant à l'est, je tourne inlassablement les pages sans me soucier du temps qui passe. Chaque nouvelle page, chaque nouveau chapitre m'invite à poursuivre l'aventure et à m'ouvrir à l'inspiration qu'elle m'apporte. Et puis, le voyage s'achève, il est minuit, le brouillard s'installe dans mes yeux. Tout comme le printemps je porte ma fragilité mais, je demeure confiante, je sais que bientôt j'ouvrirai mes bourgeons et par la floraison je m'épanouirai pour un nouvel éveil à la vie.
Leave a comment
You must register or login
You must be logged in to like or follow. Please register or login to continue.